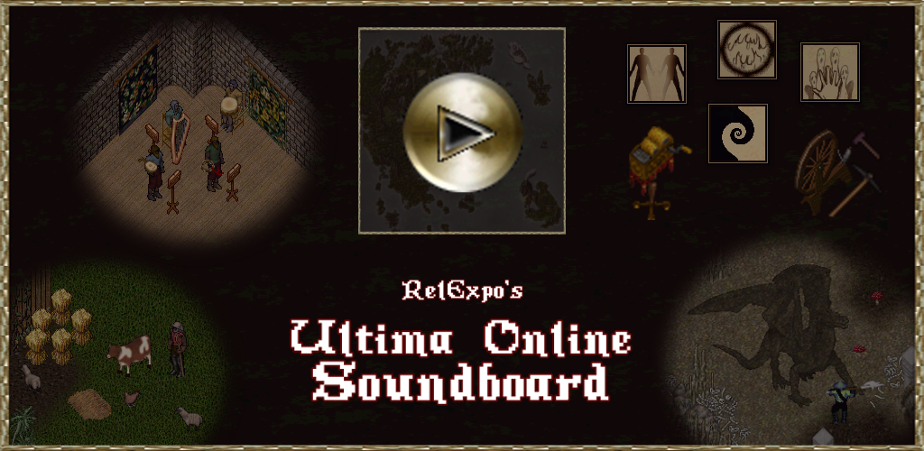 More Information:
Why did you make this app?
The Ultima series, especially Ultima Online, has been a massive influence in my life. I wanted to created something, while practicing my programming and design skills. What better way to do that than with something you love?
Why isn't this app on the Google Play Store?
Great question! Google has a rule against Unauthorized Use of Copyrighted Content so I reached out to Broadsword to request permission to use the images and sounds and upload to the Play Store. Unfortunately, I received only one reply from Broadsword but have not heard from them since. I'm still hoping to get their approval so I can properly share the app with the world. There are many soundboard apps on the Play Store but nothing for Ultima Online. Much appreciation to Cyberman for the assistance in crafting this app.
Why does the app ask for access to my folders?
You only have to enable access to folders if you want to share or save a file as a ringtone/notification.
How do I save a sound as a notification?
If you always fancied the Recall spell, long press (press and hold) the icon and you'll get a menu that says 'Set as Notification' and 'Share'. Click 'Set as Notification' and now when someone texts your phone, you'll hear the Recall spell! This works for all the monsters sounds and town tunes too!
Why won't my phone install the app?
You might have to Enable Installations from Unknown Sources. This is because of the whole not being on Google Play Store issue. I actually have a Google Developer account too =/
Will you update this app in the future?
I had planned on adding more monsters and music tunes but since it's not on the Google Play store, it's likely I'll only update for something major. If enough people enjoy the app, I'll support it though.
Are you going to make an Apple version?
No.
I found a bug in the app, where can I report it?
You can send an email to ultimaonlinesoundboard@gmail.com with a screenshot and some details and I'll look into it.



Home | More Info | More Content


Old school website hosted by